Buy Prints From CrappyLittleComic!
We've finally gotten around to coming up with a way for you to purchase prints without having to find us at a convention! For now, here are the prints that we usually have out. In addition to the prints on this page, you can also add a print of any Comic or Critter by clicking the "Add to Cart" button under the one you want. The Comic and Critter prints are a different aspect ratio than "regular" prints from this page (4"x5" vs. 4"x6"). Also, we have limited numbers of 8.5"x11" prints for some of these designs. If you see it in the pulldown, it's available.
Right now Domestic US shipping is $0.75 for the first 10 items, $1.50 for 11-20 items and capping out at $2.00. If you are a outside the US, let us know at erouse@gmail.com before you send your order and we will set something up for you!
Payment is via PayPal and they accept

.
Categories: Cthulhu 'Embarassing Baby Pictures', Bamboo, Bears, Chibis, Other, Bundles
---
Cthulhu 'Embarassing Baby Pictures' (top)
Baby Cthulhu Bundle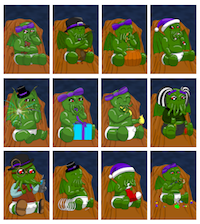 Teddy Bear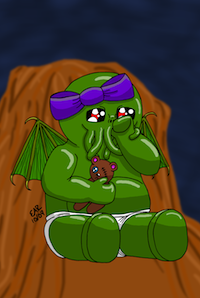 Turkey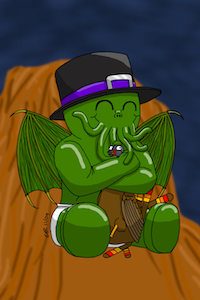 Pumpkin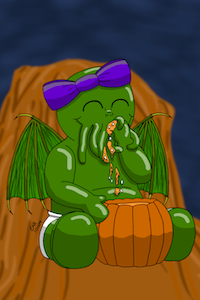 Candy Cane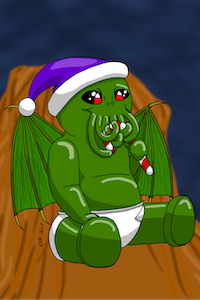 Sparkler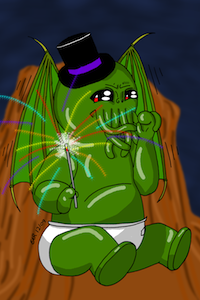 Present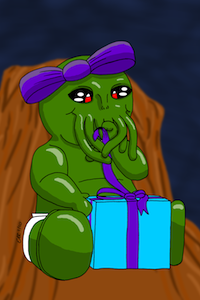 Easter Peep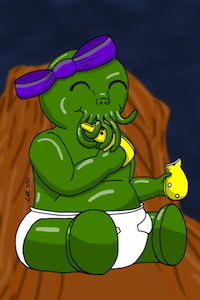 Emo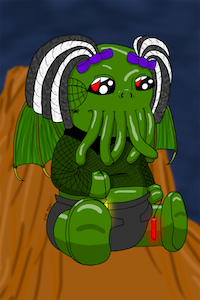 Steampunk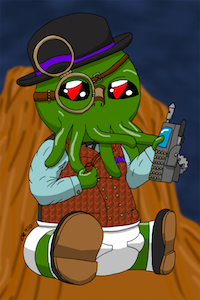 Stuffed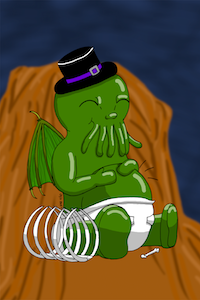 Xmas Stocking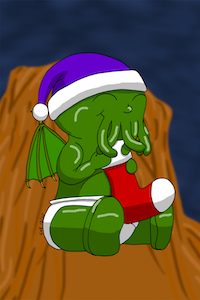 Painting Babies
---
Bamboo (top)
Bamboo Bundle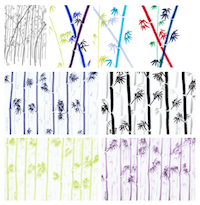 Hidden Ninja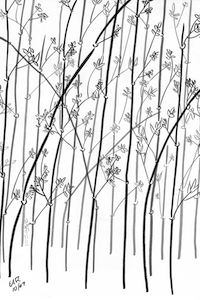 Green,Blue,Purple
Dark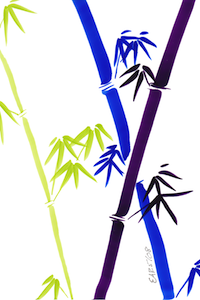 Green,Blue,Purple
Light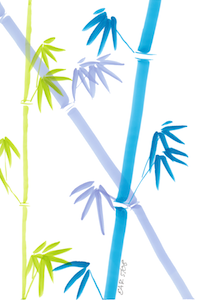 Red,Green,Blue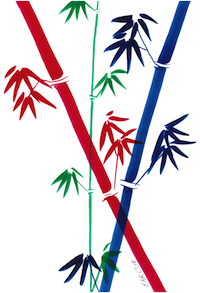 Blue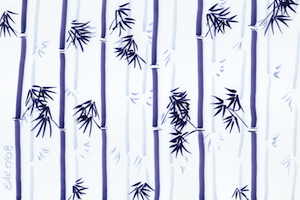 Greyscale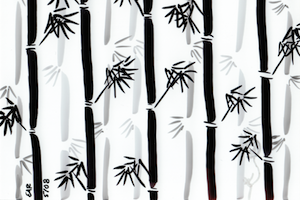 Green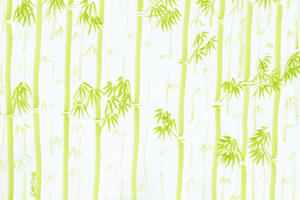 Purple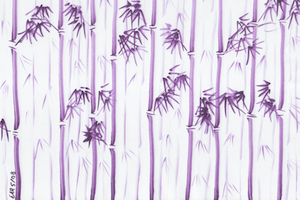 ---
Bears (top)
Naruto Bundle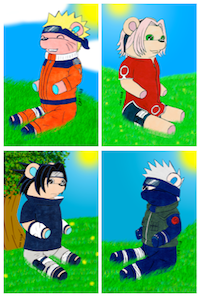 Naruto Uzumaki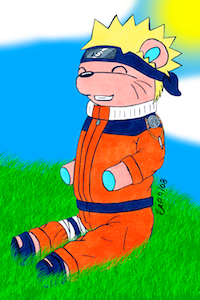 Sakura Haruno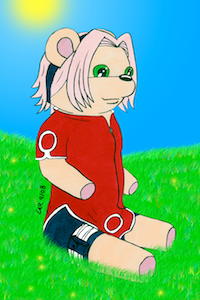 Sasuke Uchiha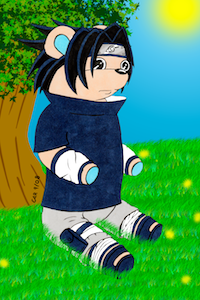 Kakashi Hatake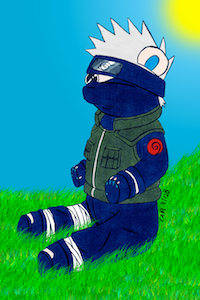 Edward Elric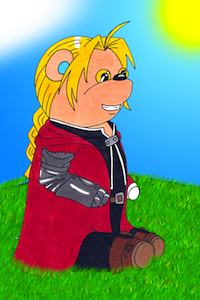 Alphonse Elric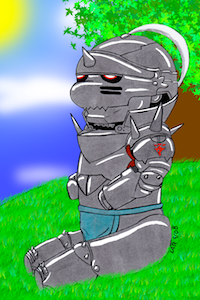 Light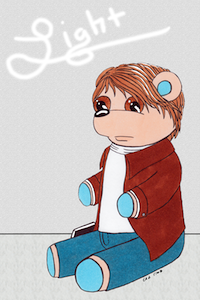 L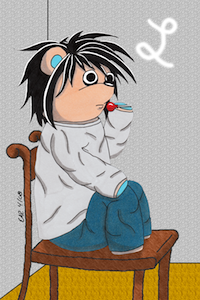 Jailbait Girl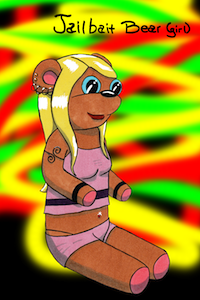 Jailbait Boy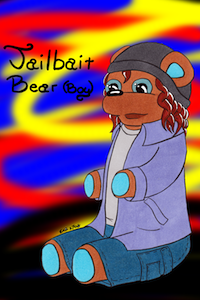 ---
Chibis (top)
"Sexy" Sakura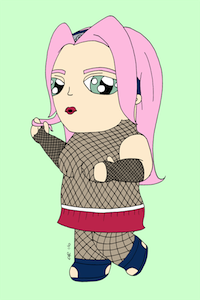 "Sexy" Naruto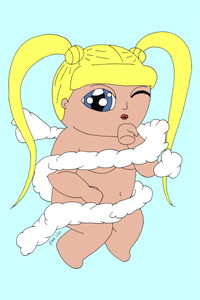 "Sexy" Hinata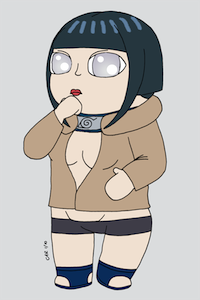 ---
Other (top)
Fairies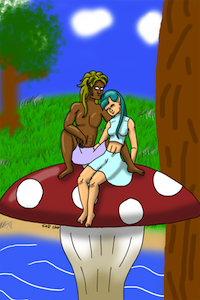 Skating Rink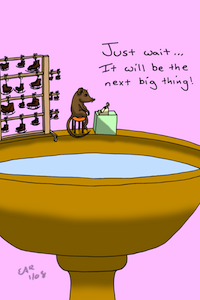 Sneezing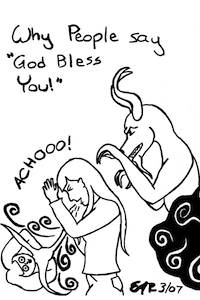 Robot with Orb
Sad Robot in Snow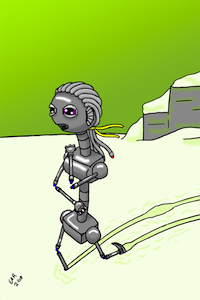 Dragon Face
Tiny Dragon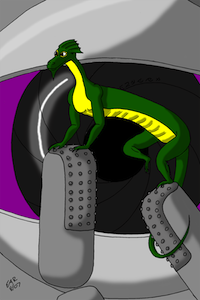 Snowy Well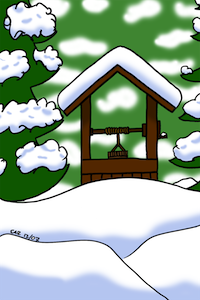 Love Slimes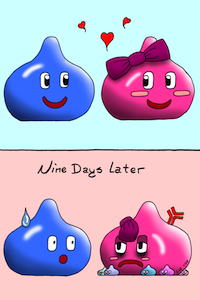 Stop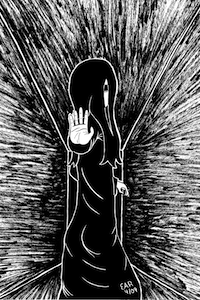 Nightmare
Rock Noses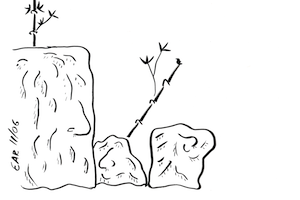 Bird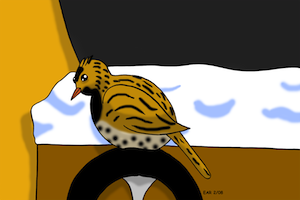 Dr. Pony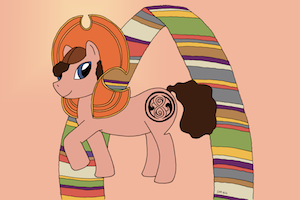 ---
Bundles (top)
Baby Cthulhu Bundle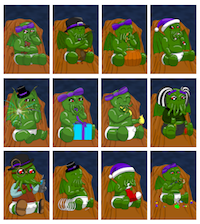 Naruto Bundle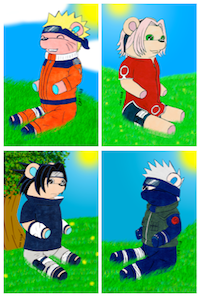 Bamboo Bundle